UpSki Equipment
UpSki is the original & time proven wind mountaineering canopy designed for uphill travel. Whether its cruising mellow backcountry terrain or cranking fast up-hill turns, an UpSki is the canopy with the power.
UpSki's newest model is the Explore 2. Designed with the backcountry traveler in mind, it is the fastest way to the top. The Explore 2 retains the full size & power of older models, but cuts weight with the implementation of advanced materials and simplified design.
The UpSki provides the power required for steep uphill (sometimes vertical) ascents. It has unmatched ability to withstand gusts and turbulent wind. Its patented venting system allows you to instantly sheet in/out the power for almost any wind conditions… Cruise up 35-45 degree slopes at full power & speed, sheet out as you crest the ridge, completely de-power and stop on ridge-tops with room to spare… even in the scariest of winds. Don't worry about being overpowered, or losing control, don't bother packing… just ski down for another lap back up.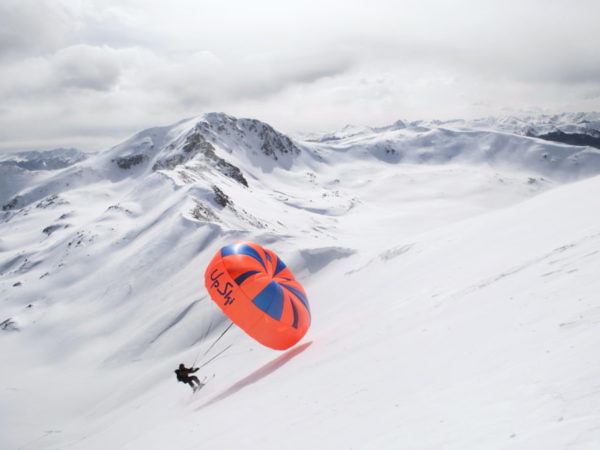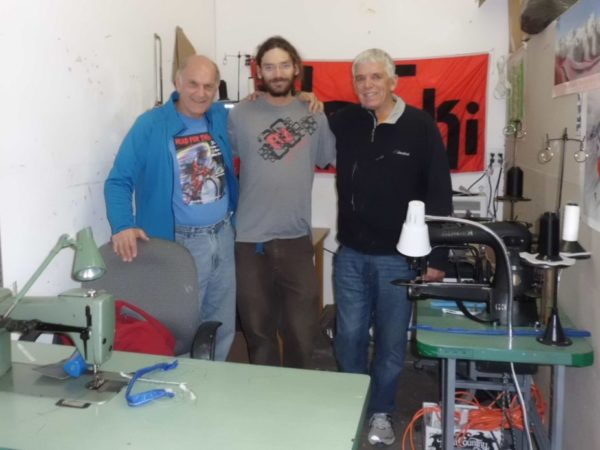 About Us
Overview:
Based in Colorado, we design and manufacture equipment for wind mountaineering. We are avid skiers and pursuers of wind sports. We love testing and using the gear we make.
Mission & Values:
UpSki strives to deliver high quality wind mountaineering equipment to passionate snow sports enthusiasts worldwide. Our primary focus has and will always be the safety of the user. We believe that every UpSkier should have a safe and fun experience.
UpSki sources materials made in USA whenever possible and we have kept our production local since our beginning years.